Greetings Fellow Book Dragons!

Top 5 Wednesday
is a weekly meme within the book community that was created by Lainey of
GingerReadsLainey
, but is now hosted by Sam of
Thoughts on Tomes
. If you're interested in participating, find out more on the
Goodreads
group.
This week's topic is Favorite Science Fiction and Fantasy Cover Art!
This is a crossover topic with the
BooktubeSFF Awards
, and while nominees have already been selected for each category, this is simply a chance to talk about the covers of those SFF books that you just absolutely love!
I don't have a lot to say about each cover because to me the artwork speaks for itself, so in no particular order, here are my selections:
I love how this cover beautifully captures the magic and majesty of the story.
I really like the simplicity and beauty of these covers as they span the series, including the extension of the design on the spines.
Each cover in the series reflects that epic nature of high fantasy. I included the entire painting, which wraps around the book and would look great framed on a wall. Every time I pick up these books, I spend almost the same amount of time looking at all the details of the art as I do reading the book!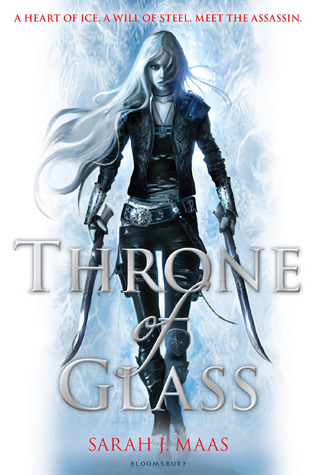 This is the UK cover and is a huge upgrade from the original US version. It truly captures how much of a badass Celaena comes across to be.
There are so many more that I love as well, but these are definitely some of my top picks at the moment. What are some of yours? Let me know in the comments!